"At www.7MillionJobs.com we finance, train & assist Governments & Tourism Officials in 110+ countries to QUICKLY deliver up to 7million full and part-time tourism related jobs to your citizens."
How Working Together You'll Help Us Bring Up To 7 Million Full And Part-Time Travel & Tourism Related Jobs Into Your Area After The Wuhan Virus Lockdowns

Guaranteed! With No Experience Necessary, How You'll Get Paid To Help Others Who Travel

From:


Mr. DeVictor King Mason,




Chief Development Officer,




Tourism Development Division,




Asia Pacific Region,


Asian Highway Network,


Parent of: 7MillionJobs.com


info@7millionjobs.com
My Dear Newest Friend,
You already know that your tourism officials don't care about your talents and won't promote you if you are not already big and affluent enough to compensate them. Your neighborhood flea market or 2nd hand goods store will never generate their attention. They don't assist the common person who doesn't have any famous landmark, 5-Star Hotel, golf course, or high-priced outfit. Am I right?
Even if most of the people in your neighborhood knew how to paint picturesque paintings, build things with their hands or cooked a lot of top-quality meals at reasonable costs, your tourism officials don't put you all into those fancy magazines you find in airplanes. All of that's about to change, change for the more favorable. With your name upon our mailing list we'll pressure them to assist the ordinary person who does not have a government tourism job paying a favourable salary.


www.7MillionJobs.com, where your offerings to holidaymakers could win you prizes every week, have you featured on TV, where you buy, sell and barter anything related to tourism, and we charge you nothing!
 Your tourism officials won't advertise what you can do to earn tourism dollars but with your help we'll force them to do it in all 98 selected countries including Asia, Africa, Australia & Pan America from Argentina to Alaska. And we won't charge commissions or take any of what you earn.
Your name (even as "anonymous") and $1 is vitally necessary. Government Officials require proof that you are interested, and they need to see how many people support this plan.

Click here to 1st select a continent, next a country, finally the Donate button. Immediately your name will appear on our supporters list

* Your name and email address
will not be sold to anyone. I promise not to spam you *
ANCIENT HISTORY SECTION
Back in April, 2010 while in Los Angeles hanging with friends in the Multicultural Motion Picture Association(MMPA), I realized that Hollywood just wasn't what I really wanted. So around the 15th after I'd purchased a passport I flew to Taiwan. Since then I've been to the US only once and that was back in Sept 2019 to attend the funeral of my 2nd daughter "Perrie Mason", who was murdered and dismembered by her jealous ex-boyfriend. Google will tell you all about that.
So I've been running around to many countries in Asia during these 10 years and have noticed that every country has opportunities us tourists and expats often miss. There already is a well known group that will help you find someone's couch to sleep on. We tourists need one well known place to locate you locals to hire you for small jobs, errands and ect. Over in India I had to hire a local person just to get my SIM card activated in his name. This could happen to you, too. I've not seen a tourist Visa that allows employment. How about an App that helps you trade your skills and talents to someone in town for something you need?
I began searching for an App that would hook me up with local people who would gladly help me out, whether I wanted a guide to go visit "The Ghettos" or get my hair braided, a negotiator to help me get a better price at the markets or anything else. Since I didn't find this App I decided to create one myself. I can prove to you that creating an App is really easy to do, but you must 1st have a website that does exactly what you want the App to do.
During my R&D I heard about and attended a World Tourism Organization UNWTO / UNESCO World Conference on Tourism and Culture in Siem Reap, Cambodia, 4-6 February 2015 about "Building a New Partnership". Now you are about to become my partner along with lots of other people in 84 different countries. I'm sending you a digital copy of that 145 page PDF received by everyone attending the Conferences and Seminars, because I want everyone to call it "The Constitution". I've designed this entire 7MillionJobs.com project around what you see in the Constitution, as I call it. You'll want to know where we are going and how we will do things in your neighborhood, so you need to read the Constitution.
If you want to be really impressed just look at the names and titles of some of the presenters teaching us. Let me quote you what it says on a page "The first World Conference on Tourism and Culture: Building a New Partnership was held on 4 and 5 February 2015 in the city of Siem Reap, Cambodia, jointly organized by UNWTO and UNESCO, and
hosted by His Majesty Preah Samdech Preah Baromneath Norodom Sihamoni, King of Cambodia

, and the Government of the Kingdom of Cambodia."

Don't you want His Majesty to be pleased to see that you and almost everyone you know is getting involved in these part-time travel and tourism related jobs? Then with his help this project will kick into high gear and you will begin seeing results.
QUICK SUMMARY OF WHAT YOUR $1 CASH DONATION WILL HELP US TO DO FOR YOU –

Build profitable new partnerships between you and tourists in 98 countries,

FREE



Provide up to 7 million tourism related jobs into your favorite country,

FREE



Help you earn money by putting your profile on YouTube TV shows, FREE

Allows community groups to showcase your local culture your own way,

FREE



Guarantees that every tourist in your country knows about this program, FREE

We'll even get your tourism officials to advertise you,

FREE
YOU'LL HAVE FRIENDS IN HIGH PLACES
"On this auspicious occasion, I would also like to express my profound thanks to Excellencies, Lok Chumteavs, senior dignitaries, ambassadors, distinguished guests, national and international guest speakers, professors, students, representatives of relevant institutions, and all the private sectors for participating in the World Conference today."


Mr. Thong Khon, Minister of Tourism, Kingdom of Cambodia


Check Profile Here :
https://en.wikipedia.org/wiki/Thong_Khon



Mr. Dato Seri opened his presentation by affirming that cultural tourism is a vital component of Malaysia?s tourism industry. Thus culture is inseparable from any form of tourism is a multicultural nation such as Malaysia, where each community contributes its tangible and intangible heritage to the national identity.


Mr. Dato Seri Mohd Nazri, Former Minister of Tourism, Arts and Culture, Malaysia.
Minister of Tourism




Check Profile Here :
https://en.wikipedia.org/wiki/Mohamed_Nazri_Abdul_Aziz




Yes it took me longer than expected to create a software system that almost anyone with a mobile phone can quickly and easily master, but you will see we now accomplish 98% of what "the Constitution" says needs to be done.
You probably didn't attend the Conferences but can soon download and read what was discussed about the Main objectives and conclusions.
Because cultural routes offer important opportunities for tourism development, you will understand why these 98 countries were carefully selected for all of us to easily assist each other to earn profits in our new partnership model. You need to get in now, learn this simple system and make a one minute promotional video offering to help others get going. Remember, You'll have free access to upload your promotional video into as many of the top 30 travel tourism categories where it can be seen by anyone on YouTube and especially by tourists in our 98 countries.
Bringing 7 million jobs into your country brings tourism cash but should not destroy your neighborhood. We agree in promoting and safeguarding culture because the natural and cultural assets of any nation or community must be valued and protected. Tourists will hire you to be friendly and offer to show them something different. Make a video about taking them to the cemetery to tell stories about some of the dead bodies buried there. Offer to introduce them to the families in your neighborhood, take some photos and tell why you like living there.
What you need to know about living cultures and creative industries
such as music, cinema, crafts, architecture or design. You have the top 30 categories of tourism activities so you can upload a different one minute promotional video into each one, telling tourists how hiring you to learn more about these in your neighborhood is their best investment. This gives you an increasing role to play in creating an incomparable visitor experience that tourist won't soon forget.
Think about how quickly your fame and cash could really increase if one of your videos goes viral. Our future TV Shows could feature your services and offer you a prize and extra popularity. So have fun making videos tourists can brag about hiring you. Subscribe to our 7MillionJobs YouTube channel so you won't miss anything.
Tourists want to have fun so give them what they want. When they have searched your profile for the perfect things to do and they don't find it then many of them will upload a video that you can watch. Their video explains their perfect vacation and how to contact them if you can help out. You will see this in each of our 98 countries. Subscribe now and be the 1st to give them the best vacations they will remember.
When you read the Main objectives and conclusions about Linking people along cultural tourism routes you will be glad to see our especially picked 84 countries all have these very profitable highways. This entire project is designed to encourage tourists to get off the main roads and come do business with you.
The urban regeneration through cultural tourism opportunities is where entire neighborhoods ban together to brag about why tourists can't resist and will enjoy visiting you. Each one of you could tell about the meanings of certain grafitti, neighborhood differences and other stories tourists would love to know about. You'll get more ideas by reading the Constitution and by just searching what other countries are doing. There must be something special about your neighborhood else why would you stay there? Let some tourists pay you to find out.
You just watched this video and heard what Donald Trump is saying? Well after this Coronavirus is over and tourism starts up again, we want to help your leaders to say something similar.

We will make you a part of the success story

. You will see their videos on the website in your country.
Since I know it's 100% to your benefit to act right away and see your name on our supporters list, I want to to sweeten the pot and give you every possible reason to say YES, today!
When you respond, immediately you'll also receive details about the following:
Bonus #1:
Want to learn how to join a secret 12 member private online Steering Committee to help manage your favorite country, and tell us how to share the profits?
Value Priceless!
Bonus #2:
Click here to learn about how to join the secret & private online network "My Family", where our TV Stars & Guest Judges meet, share ideas and plans about becoming rich and famous while issuing prizes each week to owners of the best videos in each category. Your photo and link will appear with the other 2 Guest Judges on your country's website page.
Your Government Tourism Officials Do Not Want…
To visit www.7MillionJobs.com and see your list of 98 different countries in our new partnership and read about how they know what we are doing together but still they refuse to help any of us.
About Putting Your Country On Top Of The List Of 98 Countries To Be Activated
Because the software people and all of the others assisting us here all believe

I've plenty of money and friends in high places

, none of them will work for only that $1 you will donate. This is all my fault, because I often play that video showing my name secretly hidden on the pyramid at the bottom of this page and on US dollar bills. See for yourself: www.anywebsite.info/myhusband
Nobody, not one software group nor any University has volunteered to help in trade for putting their name on your website, either. Our future competitors and some haters who have money and resources are even hoping we fail. They want to jump into this project to take over and are hoping you don't register into our YouTube channels, you don't donate even $1 to make this project successful. But the more names we collect, the more you donate the faster I can get your country activated online. Every dollar helps and tells everyone which countries are on top of the "Fix Us Next and Activate Now" list.

Look at it this way — $1 and your name posted as a supporter onto our website is really a painless drop in the bucket to be able to get your hands on "The Constitution" to Crowdfunding 7 Million Part Time Tourism Related Jobs in Your Area and start using it right away to improve your cash flow and your lifestyle!

YOU REALLY CAN'T AFFORD NOT TO HELP YOUR NEIGHBORS IN SUPPORTING
"A Proposal For Crowdfunding 7 Million Jobs in Tourism via Building New Partnership Models"
Do You Understand How This Video Will Help You Earn More Money?


* While the Border is on lockdown you should convince people to visit your town
* Because you have 30 different travel tourism categories to put your offers into
* That is 30 different ways you can get people in your country interested to hire you
* You will make a different simple mobile phone video for each different job you can do
* Be the 1st to see what someone in another country is doing, and almost duplicate it in your town
* It costs you nothing to modify, change or improve your videos anytime you have a bright idea
* Surely there must be SOMETHING you can think of that travellers will hire you to do for them


Yes DeVictor,
I Just Have To Support This Incredible Jobs Package!
DeVictor,
Count Me In Right Now!
(even if it's 3:00 am in the morning)
Click here to 1st select a continent, next a country, finally the Donate button. * Immediately your name – photo will appear on our supporters list *

YOUR FRIENDS IN HIGH PLACES

"The Saudi Commission for Tourism and Antiquities is working alongside its stakeholders on the rehabilitation and development of 120 archaeological sites, more than 70 palaces and ancient castles, and the construction of new regional and specialized museums under the National Antiquities and Heritage Project across various provinces of Saudi Arabia."


H.R.H. Prince Sultan bin Salman bin Abdulaziz, Chairman of the Board and President of the Saudi Commission for Tourism and Antiquities, Saudi Arabia


Check Profile Here : https://en.wikipedia.org/wiki/Sultan_bin_Salman_Al_Saud
YOUR FRIENDS IN HIGH PLACES

"This World Conference on Tourism and Culture is focussed on how to capture and manage the benefits of steadily increasing international tourism to facilitate and encourage the protection and communication of the value of cultural heritage sites and the cultures of the people who host that tourism."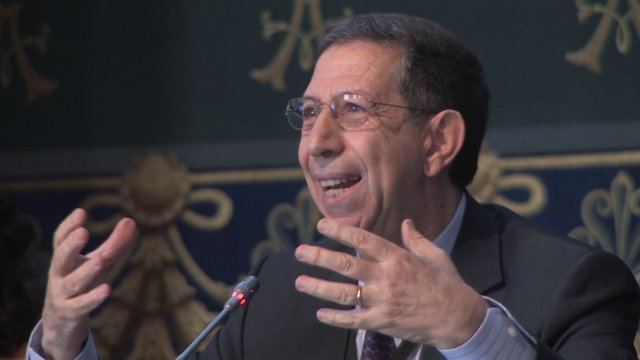 Mr. Mounir Bouchenaki, Director, Arab Regional Centre for World Heritage, Bahrain
Check Profile Here : https://en.wikipedia.org/wiki/Mounir_Bouchenaki
YOUR FRIENDS IN HIGH PLACES
"First and above all, I wish to thank UNWTO and UNESCO, as well as our Cambodian hosts for having invited me to address such an impressive and select audience."

King Simeon II, Former Prime Minister, Bulgaria
Check Profile Here : https://en.wikipedia.org/wiki/Simeon_Saxe-Coburg-Gotha
"We are very fortunate to have among us over 40 distinguished ministers and deputy ministers as well as scores of leading experts and specialists in diverse fields linked to tourism and culture."
Mr. Alfredo Pérez de Armiñán, Assistant Director-General Culture, on behalf of Ms. Irina Bokova, Director-General, UNESCO

Check Profile Here : https://www.bing.com/search?form=MOZLBR&pc=MOZI&q=Alfredo+Perez+de+Arminan


YOUR FRIENDS IN HIGH PLACES
"Today?s conference reflects well our close ties and our common vision of the transformative power of culture and tourism as drivers of a more inclusive and sustainable future."


Mr. Taleb Rifai, Secretary-General, World Tourism Organization (UNWTO)



Check Profile Here : https://en.wikipedia.org/wiki/Taleb_Rifai


on behalf of the UN High Representative for the Alliance of Civilizations "It is a great pleasure for me to participate in the UNWTO/UNESCO World Conference on Tourism and Culture: Building a New Partnership, and particularly to deliver a message on behalf of His Excellency Mr. Nassir Abdulaziz Al-Nasser, the United Nations High Representative for the Alliance of Civilizations."


Mr. Tariq Al-Ansari, Chief of Cabinet of the UN High Representative for the Alliance of Civilizations



Check Profile Here : https://www.linkedin.com/in/tariq-al-ansari-71b58951


YOUR FRIENDS IN HIGH PLACES
Ms. Becker stressed that the panel aim was to identify practical measures that can be taken to ensure that tourism can truly enhance, protect and support culture and cultural sites.


Ms. Elizabeth Becker, Journalist and author of Overbooked, The Global Business Travel and Tourism, United States of America



Check Profile Here : https://en.wikipedia.org/wiki/Elizabeth_Becker


"Tourism needs to be re-booted, it needs to move beyond commodification of local cultures and marketing of iconic attractions to embrace creativity, diversity, cultural energy and heritage."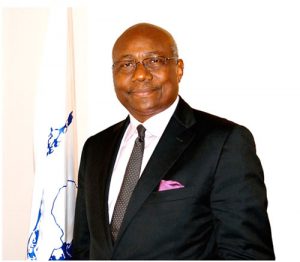 Mr. Charles Binam Bikoi, Executive Secretary, International Centre for Research and Documentation on African Traditions and Languages (CERDOTOLA) Camoroon



Check Profile Here : https://ich.unesco.org/en/trainer/binam-bikoi-charles-01513


YOUR FRIENDS IN HIGH PLACES
"Indigenous people have a depth of understanding of their land and its environment that they can tell their story with greater depth and passion than any historian or anthropologist. It is in the storytelling that indigenous people and tourists interconnect."


Mr. John King, Chairman, Australian Tourism Export Council, Australia



Check Profile Here : https://chinareadyandaccredited.com/team/john-king-oam/


Mr. Tresserras identified three key indicators to assess how well tourism is benefitting local cultures: ? The level of motivation among those engaged in the presentation of living cultures and creative industries; ? The overall number of cultural activities; and ? The consumption of cultural products.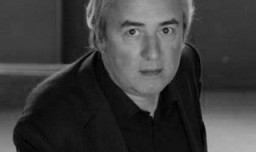 Mr. Jordi Tresserras, Director, Laboratory of Heritage, Cultural Tourism and Creativity, University of Barcelona, Spain.



Check Profile Here : https://www.linkedin.com/in/jordi-tresserras-juan-21610934/?originalSubdomain=es


YOUR FRIENDS IN HIGH PLACES
Trip Advisor is very much a community platform for the tourism sector. It enables individual travellers to record their opinions and their thoughts, and for those to have the power of social media to influence the behaviour of others, be they accommodation or service providers, or most interestingly, those who protect and manage heritage places and their visitors.


Ms. Helena Egan, Director of Industry Relations, Trip Advisor, United Kingdom



Check Profile Here : https://www.linkedin.com/in/helena-egan-78a1433/


Mr. Jaesung introduced a major, long term project in the Republic of Korea, known as Creative Tourism. "The key link between tourism and creative tourism are the creative industries. These are knowledgebased creative activities that link producers, consumers and places by utilising technology, talent or skill to generate meaningful intangible cultural products, creative content and experiences."


Mr. Jaesung Rhee, Executive Vice-President for International Tourism, Korea Tourism Organization, Republic of Korea



Check Profile Here : https://www.globaltravelerusa.com/jae-sung-rhee-president-and-ceo-seoul-tourism-organization/


YOUR FRIENDS IN HIGH PLACES
The mission of the Japan Association of Travel Agents (JATA) is ?to be a value creating industry?. Their programme intention is that activities linked with cultural routes are to utilize them as one of the stages for personal experience with historical stories.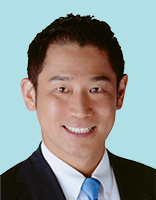 Mr. Yoshinori Ochi, Secretary-General, Japan Association of Travel Agents, Japan


Check Profile Here : https://www.bing.com/search?form=MOZLBR&pc=MOZI&q=Mr.+Yoshinori+Ochi


Cultural heritage routes have huge potential to encourage widespread community participation in cultural activities to raise awareness of a common cultural heritage. When established on cultural and social principles, these routes represent a resource for innovation, creativity, small business creation, and cultural tourism products and services development. They contribute to the presentation and promotion of the region as a unique tourism destination.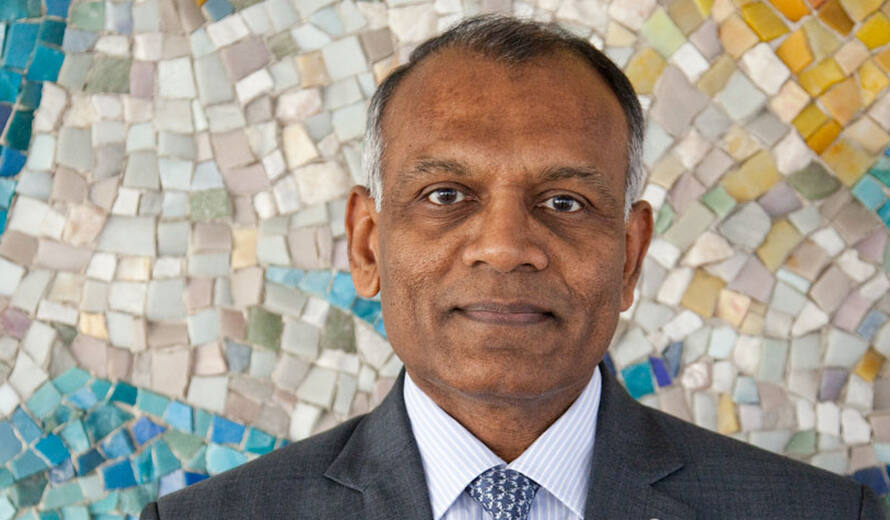 Mr. Kishore Rao, Director, World Heritage Centre, UNESCO



Check Profile Here : https://whc.unesco.org/en/news/732


YOUR FRIENDS IN HIGH PLACES
Ms. Taylor presented a case study on the social and urban renewal of the city of Medell?n by the introduction of profound social changes in parallel with the development of mega-projects for urban transformation and innovation.


Ms. Sandra Victoria Howard Taylor, Vice-Minister, Minister of Commerce, Industry and Tourism, Colombia



Check Profile Here : https://www.thebusinessyear.com/colombia-2016/lets-take-a-trip/interview





How We Convince Your Tourism Officials To Promote YOU Worldwide


Once you have your name with a $1 donation on the list to prove you are interested, then I will use my power and friends in high places to get your Officials to follow a plan that guarantees that every tourist in your country hears about www.7MillionJobs.com
Another way our plan helps you is because together we insist they put your 7MillionJobs website on all tourism advertising, so that your profile and what you can do for tourists will be seen in Asia, Africa, Australia and Pan America. This means 104+ countries could provide millions in free advertising for ALL each one of us. Reflect upon that one again.

Every Immigration Office & Checkpoint in your country will have your sign so all tourists will know to visit this website. Then tourists will discover the other 103+ countries in our new partnership and will start doing more and more business with us.
This won't work in your country until I can show them that you people are very interested and want this all to happen. Yes, you can register as "anonymous." They will aslo check to see how many of you also have subscribed to 7MillionJobs in YouTube. I'll send you the link.

When I have received enough names supporting your country then I will be able to setup everything needed and notify everyone so you can add your profile and start uploading videos that will make tourists want to hire you.
Your Officials will not want to look bad with so many of you letting them know you want them to help us and not just the super wealthy. Our webpage about your country will let you know the latest. Just to be sure, put the name of your country on your donation. You can count on me to use my power and your friends in high places to get cooperation with your Tourism Officials.
Don't you owe it to yourself to try supporting
7 Million Tourism Related Jobs today?
Sincerely,
DeVictor Mason
P.S. Your electronic PDF copy of our Constitution is ready, and arrives right after your donation. Remember to subscribe to 7MillionJobs in YouTube and tell your friends we need a large crowd of people proving you are interested in earning cash in tourism.
P.P.S All of us need your help! You know that Politicians move when the news media contacts them and also when large groups of people like you start demanding change.
My name "DeVictor Mason" hidden on US Dollars